Amtico Floor Cleaning Warrington
Amtico Floor Cleaning Warrington
Vinyl flooring is an excellent alternative to hard flooring. It looks stunning, is highly durable and is cheaper than many other hardwood floor alternatives. Amtico is a popular vinyl flooring brand that homeowners and commercial establishments trust.
Amtico is an excellent choice, there's no doubt about that. However, your Amtico floors need regular clean to ensure they run the course of their life trouble free. A professional Amtico floor cleaning service in Warrington can help keep your floor in the best condition.
Just Clean Property Care is a leading Amtico floor cleaning service in Warrington. With years of experience in the industry, we can breathe a new lease of life into your Amtico floor tiles. Our highly skilled technicians are equipped to handle all kinds of jobs from small bathroom floors to large premises.
Contact us today for a free cleaning demo. Call 01925 223 547 now.
Our Amtico Floor Cleaning Services in Warrington
Here's what we can for your Amtic floors.
Amtico floor stripping
Amtico floor cleaning
Amtico floor sealing
Amtico floor restoration
Amtico floor stain removal
Amtico floor degeneration diagnosis
Amtico Floor Cleaning Warrington – Our Process
We begin by sheeting up the surroundings to ensure they stay protected during the cleaning job.
Our Amtico floor cleaning Warrington experts will vacuum and brush the floor to get rid of surface dust for a scratch free clean.
We will then spray a special cleaning solution onto the floor, allowing it to dwell for a while. Next, we will carry out a deep cleaning using a rotary machine with soft scrub pads.
Once the floor is completely cleaned, we will rinse it clean. We use specialised equipment to release high pressure water on the floor. We will now carry out a thorough inspection to ensure there's no soil left behind.
As the final step, we'll seal your Amtico floor using high performance sealers.
Trust Just Clean Property Care for professional and reliable Amtico floor cleaning in Warrington. Call 01925 223 547 right away.
Before and After Tile Cleaning
Before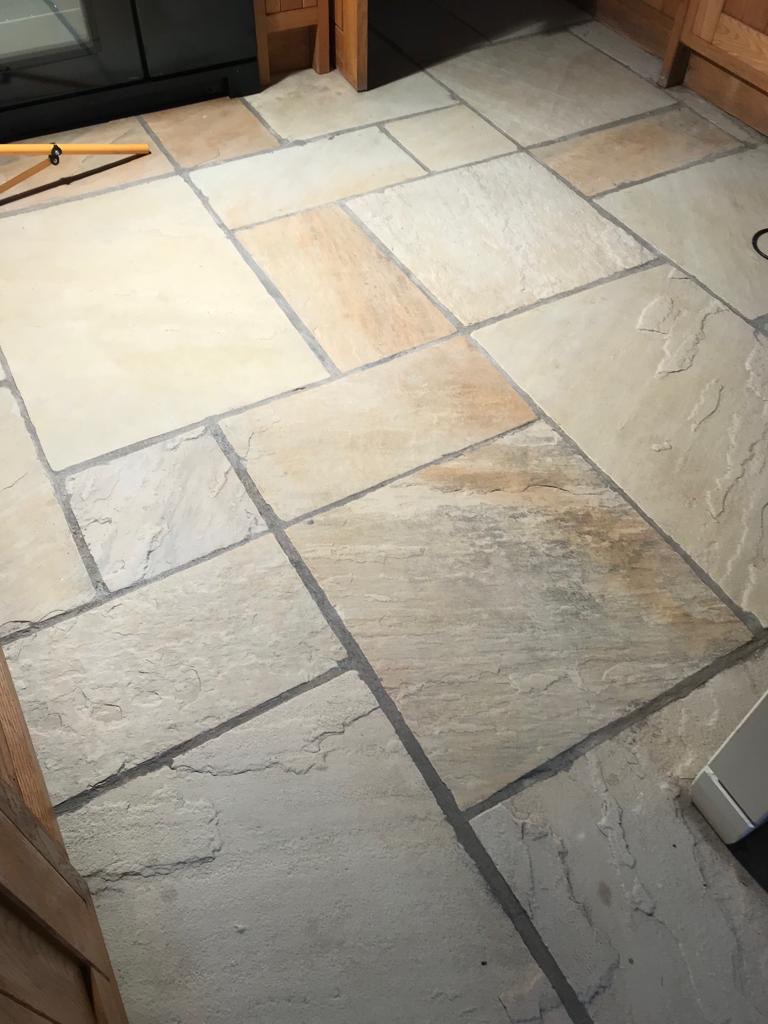 After